There are only 100 units of the Limited-edition All-New Ford Mustang California Special fastback 5.0 GT 10AT available in South Africa. The units have already been allocated to the selected dealers, including CMH KEMPSTER FORD DURBAN.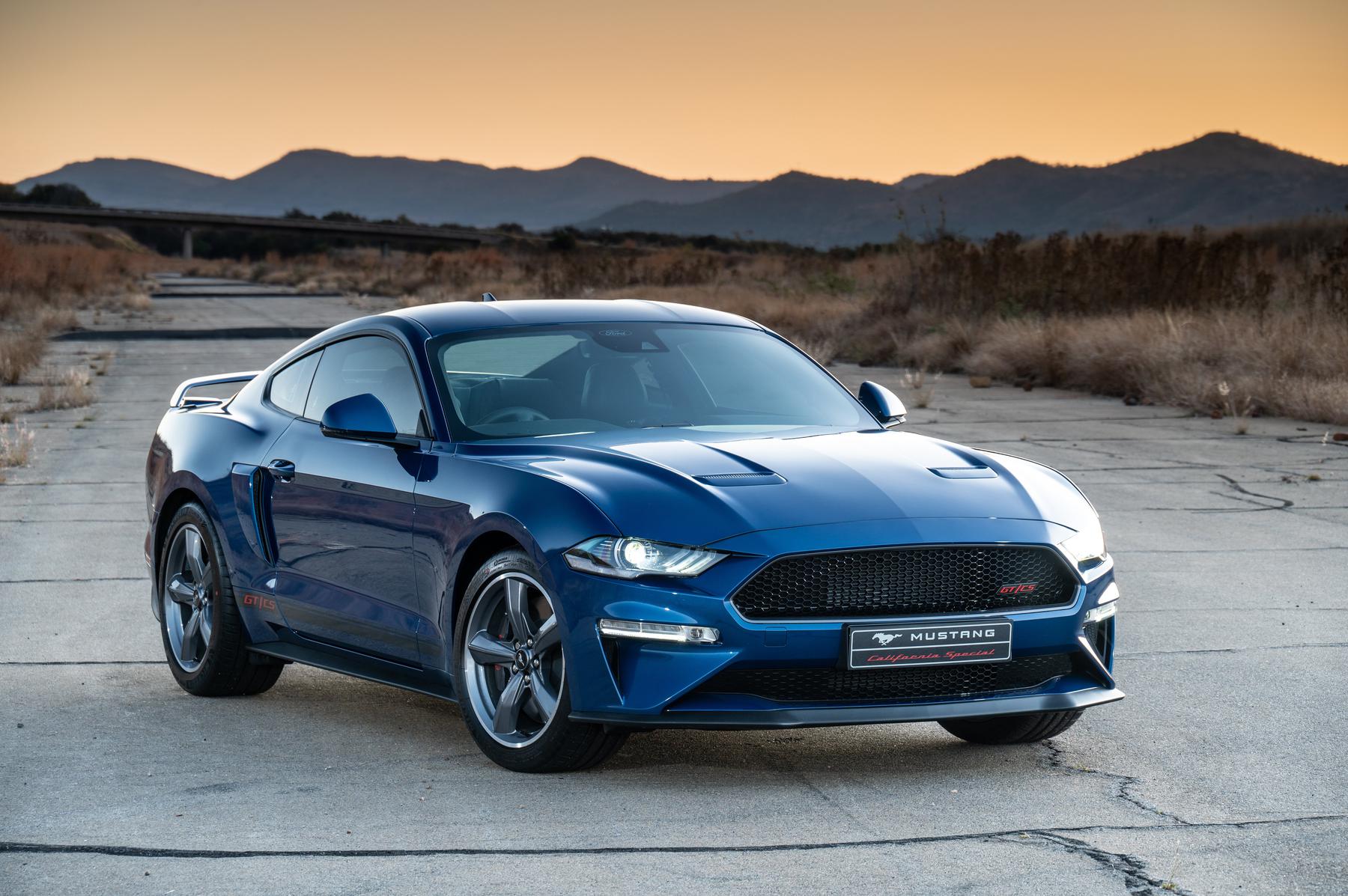 The Limited-edition All-New Ford Mustang California Special fastback 5.0 GT features a significant number of innovative technologies, providing drivers with intensified information, control, and connectivity. With polished looks and smarter design, the Mustang has never looked or felt better. It is more sophisticated and spirited than ever.
The California Special will be available at Kempster Ford Durban with GT Performance Package featuring a more aggressive suspension, Brembo Brake callipers, heavy-duty front springs, a broader tubular rear sway bar, and overall lower ride height, distinctive chassis reinforcements, Torsen limited-slip differential and wider rear wheels. For a more thrilling performance, the stability control and electric power steering systems benefit from unique tuning as well to complete its encounter.
The exterior reflects the original with a honeycomb front grille finished in Black and featuring a GT/CS badge in Race Red, as well as lower side stripes finished in black, red, and grey. With stripes that run from the front to the rear wings and feature a hidden "California Special" script that is almost invisible in low light conditions but becomes much more visible in stronger sunlight, embodying the GT/CS logos.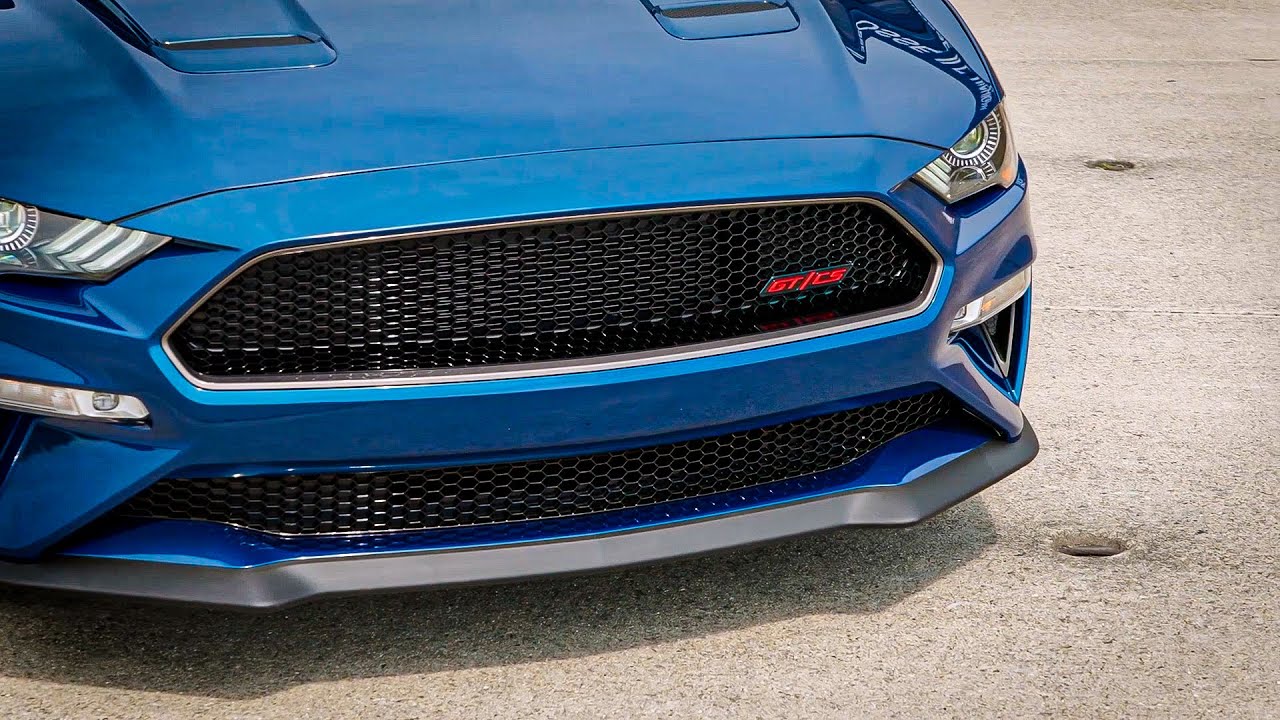 Inspired by the 1967 Shelby GT notchback, the new California Special is available exclusively in the Fastback coupé body style paired with the muscular 5.0L V8 engine and 10-speed automatic transmission. Bringing the west coast American style across to the local shores of South Africa is available at Kempster Ford Durban.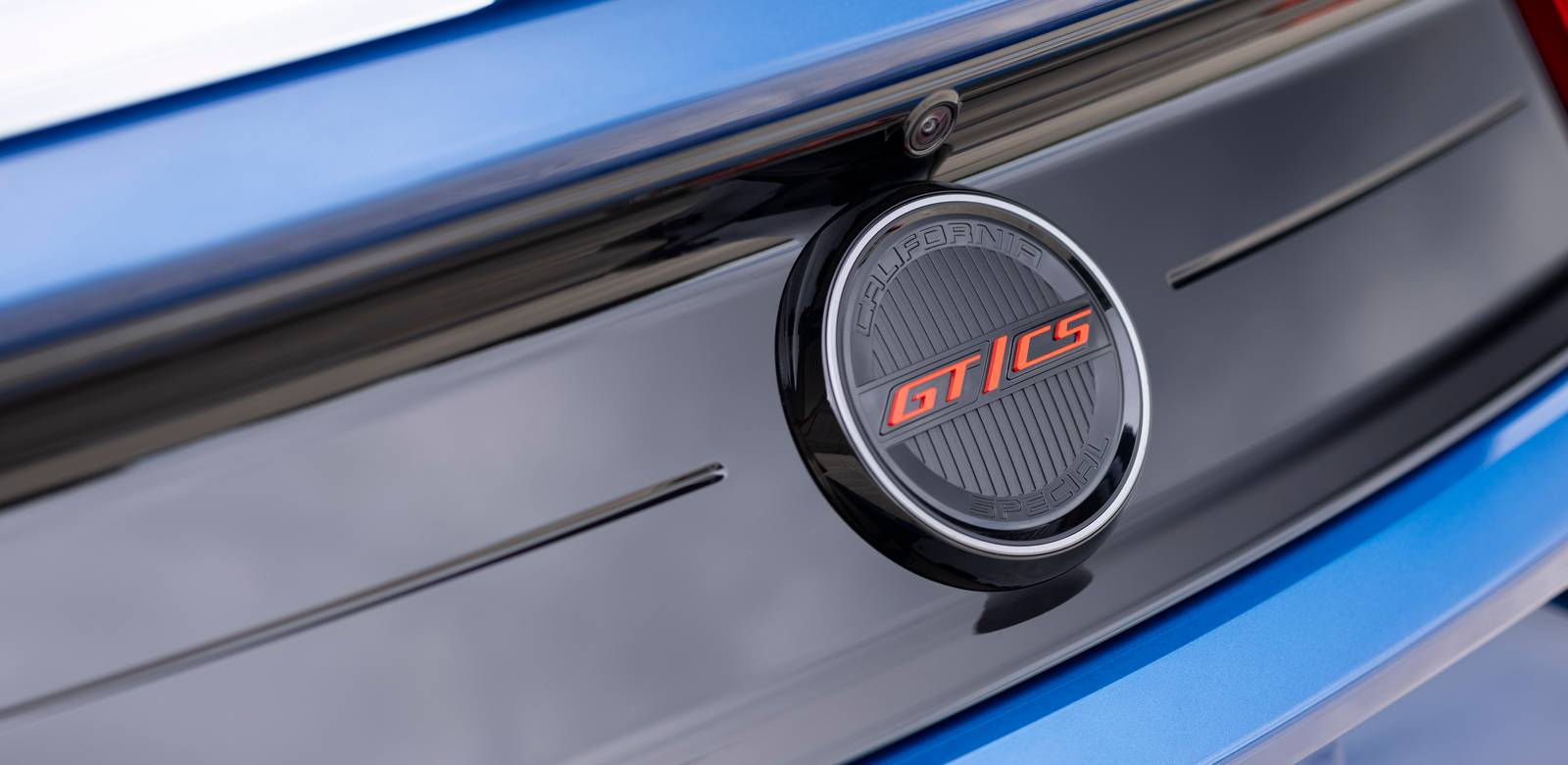 The Mustang has 9 exterior colours available, including signature Atlas Blue and Cyber Orange Tri-Coat, providing an eye-catching contrast with the distinctive black and grey detailing. Customers also have the option of five other metallic colours: Rapid Red, Dark Matter Grey, Carbonized Grey, and Oil Slick Purple. Solid colours comprise Shadow Back and Oxford White.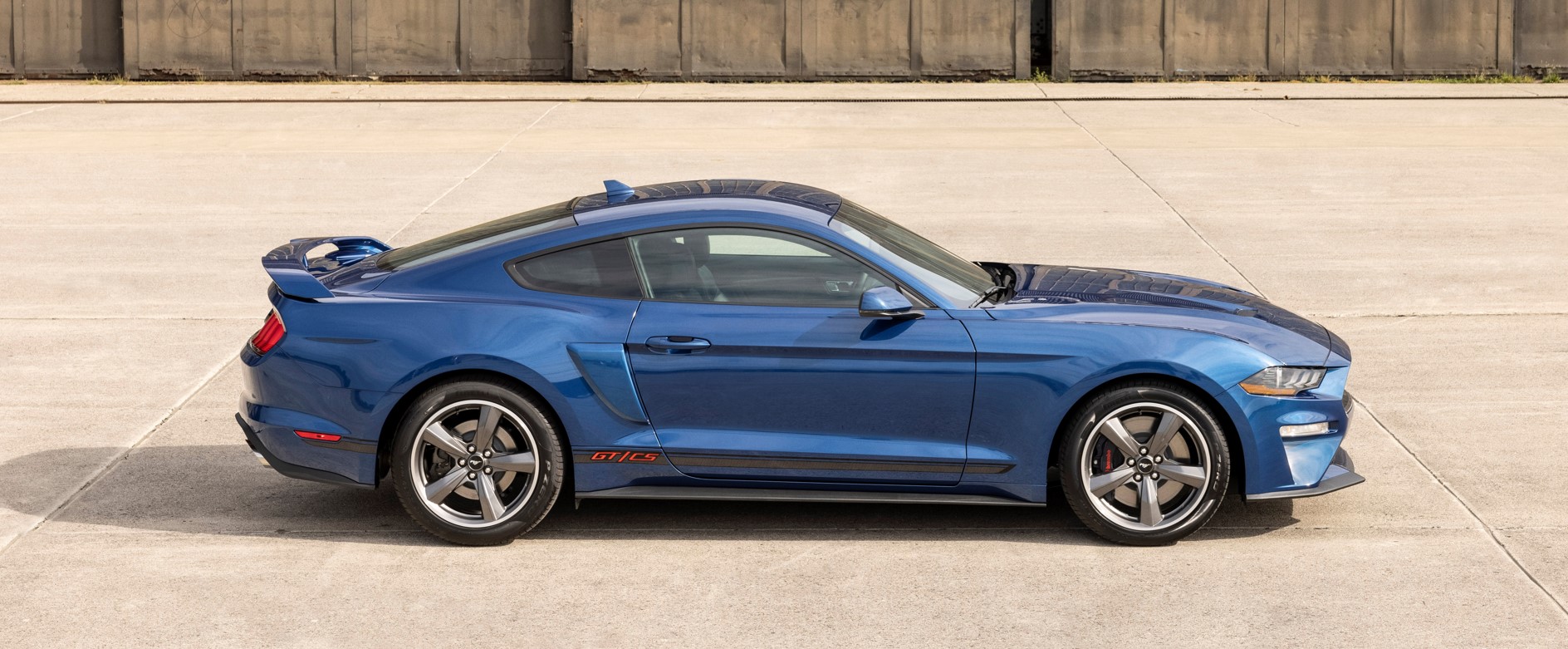 Additional design touches and comfort features inside the Mustang California Special highlight its special edition status. Standard heated and cooled front seats help occupants stay comfortable regardless of the weather. The leather seats and door inserts are finished in grey Miko® suede – an ecological, synthetic material made from recycled polyester – with red stitching. Seats and floor mats are embossed with the GT/CS logo, and the instrument panel is finished in Carbon Hex aluminium with a unique Mustang California Special badge.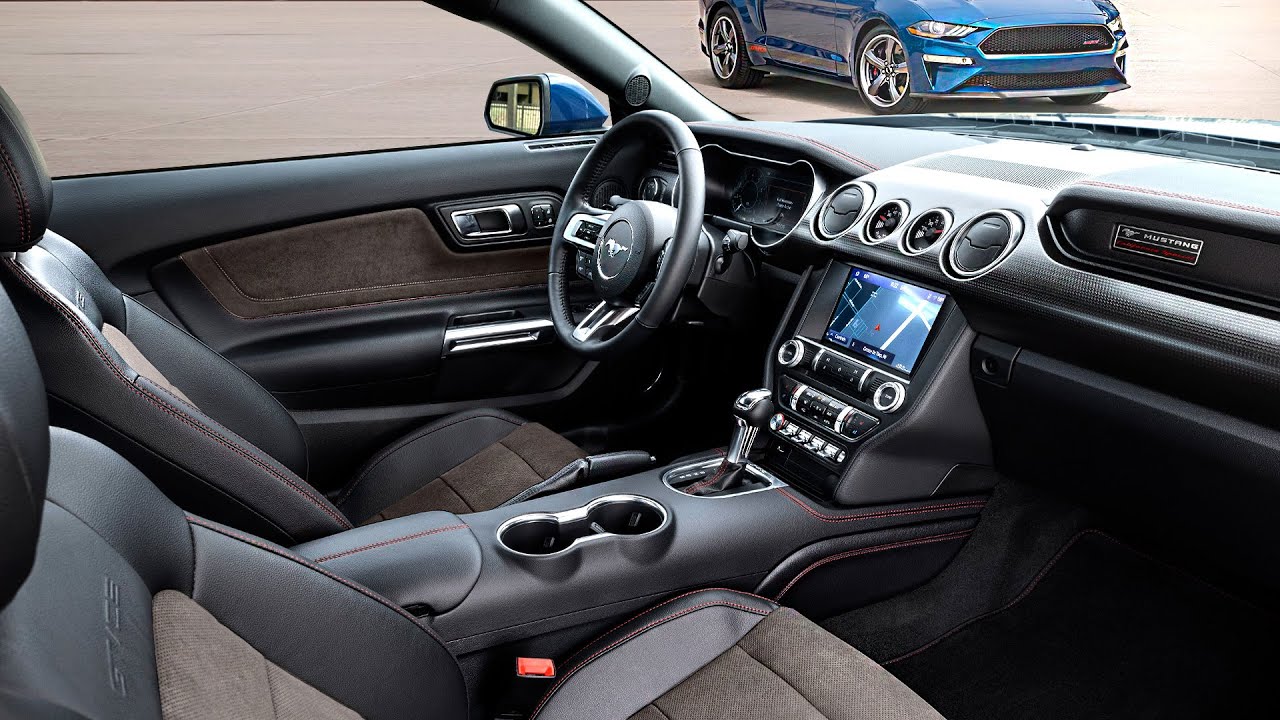 Under the hood, the 5.0-litre V-8 engine delivers a total of 460 horsepower and 420 pound-feet of torque. The top speed is 155 mph.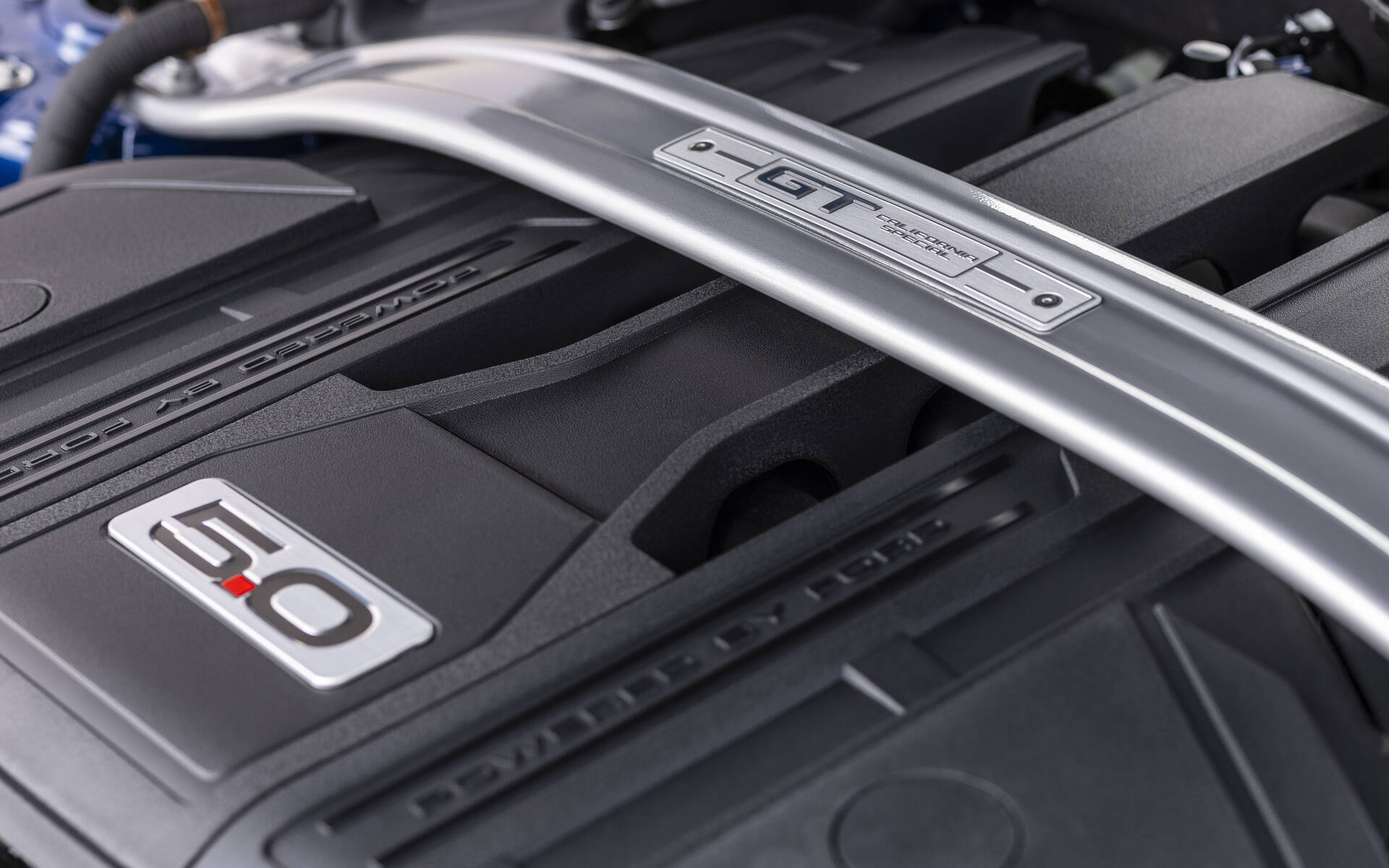 Doreen Mashinini, General Manager for Marketing at Ford South Africa says that the Mustang California Special is a huge part of the Mustang legacy in America and it symbolises so much of what Mustang stands for – the joy of driving and the freedom of the open road. Those ideals resonate just as strongly with driving enthusiasts and Mustang fans in South Africa". He says, "We are delighted to give our customers the opportunity to experience the unique California Special blend of style, performance and driving fun."
To find out more about The Limited-edition All-New Ford Mustang California Special fastback 5.0 GT contact CMH Kempster Ford Durban on 031 313 0800 or visit us at 901 Umgeni Road, Durban