Set to be launched in South Africa later in 2022, the Ford Mustang California Special will be limited to just 100 units locally to selected dealers, including us at CMH KEMPSTER FORD DURBAN SOUTH. The Mustang has become a regular sight on South Africa's roads, but the new California Special just evokes so much emotion.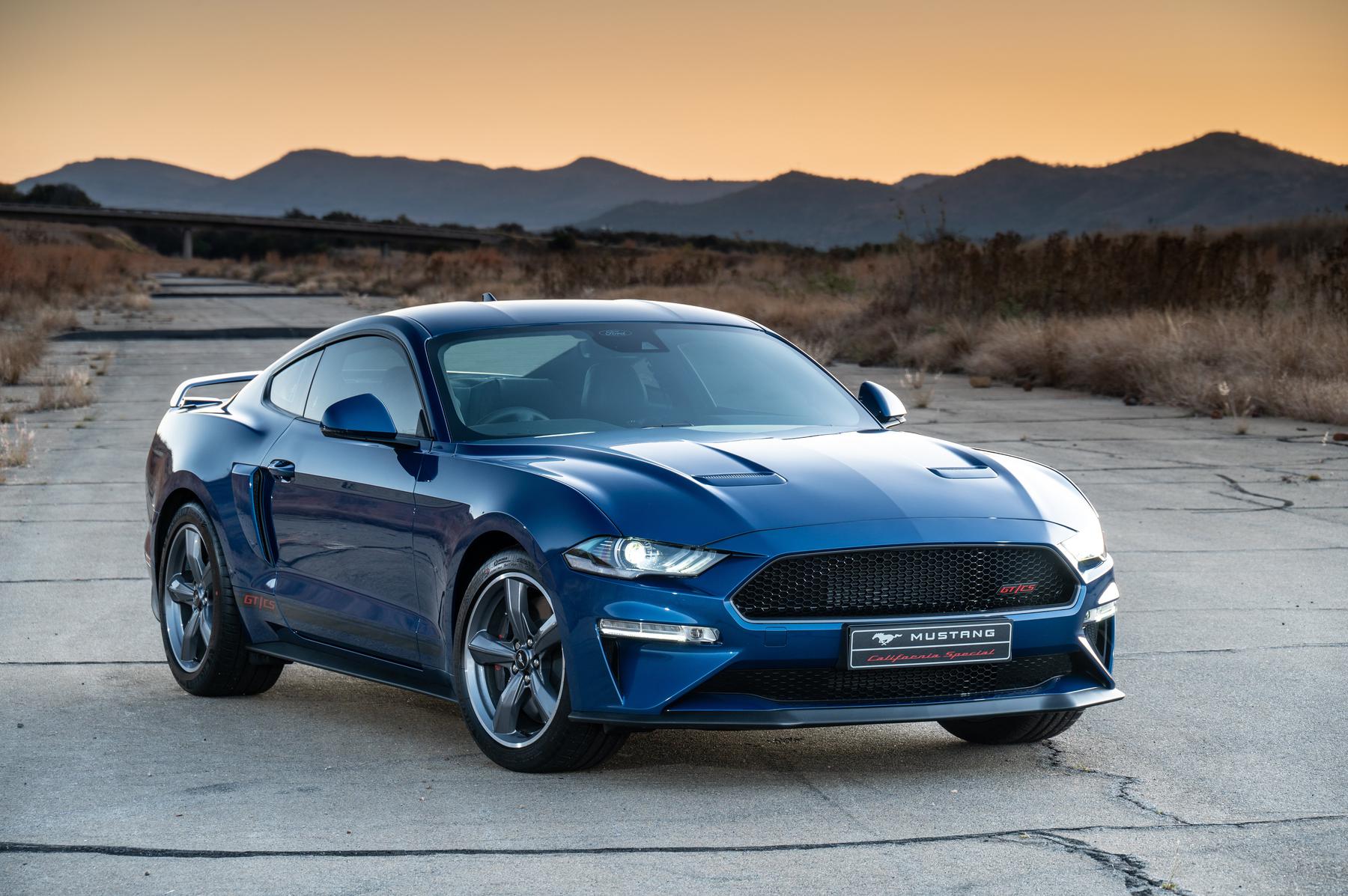 Since the California Special Package was only available on the Mustang GT premium coupe or convertible, standard equipment included:
· Leather seats
· A Shaker 500 audio system
· Power everything, and of course, the GT's 300-horsepower 4.6 litre V-8, bolted to a five-speed manual transmission.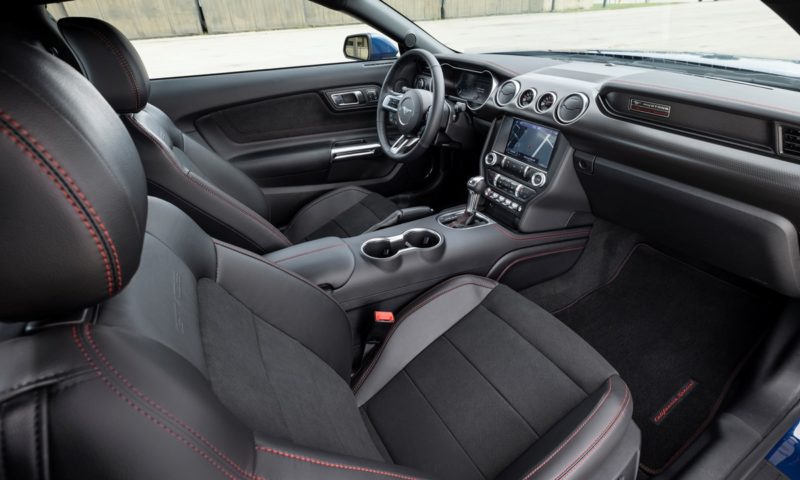 We have a lot of eager bidders for this beast here at CMH Kempster Ford Durban South. This is exciting for us, and we are eager for our allocation!! And as a customer, I'm sure you might wonder as to what the difference is between the California Special and Mustang.
Without the pack, the California Special (only available on the GT fastback or convertible) adds these:
· GT/CS graphics
· 19-inch wheels
· Racing stripes and a rear fender scoop
· Special black and red badges alongside a blacked-out grille complete the look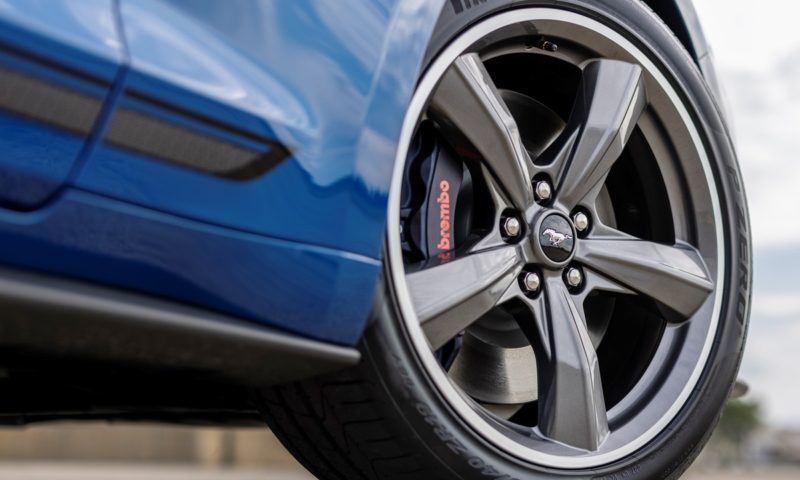 The California Special is available in 8 very cool colours:
1. Grabber Blue
2. Cyber Orange
3. Rapid Red
4. Dark Matter Grey
5. Carbonized Grey
6. Oil Slick Purple
7. Shadow Black
8. Oxford White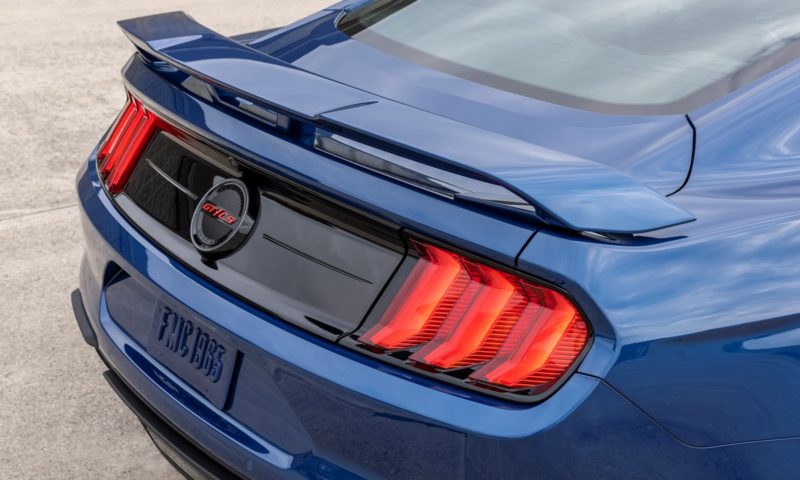 "The California Special is a huge part of the Mustang's legacy in America and it symbolises so much of what Mustang stands for – the joy of driving and the freedom of the open road," says Ford SA marketing head Doreen Mashinini.
"Those ideals resonate just as strongly with driving enthusiasts and Mustang fans in South Africa. It's about time customers got to experience the unique California Special blend of style, performance and driving fun," Mashinini added.
The California Special will be available at Kempster Ford Durban South in the colour Grabber Blue. There is much anticipation to showcase this vehicle on our showroom floors for our valued customers.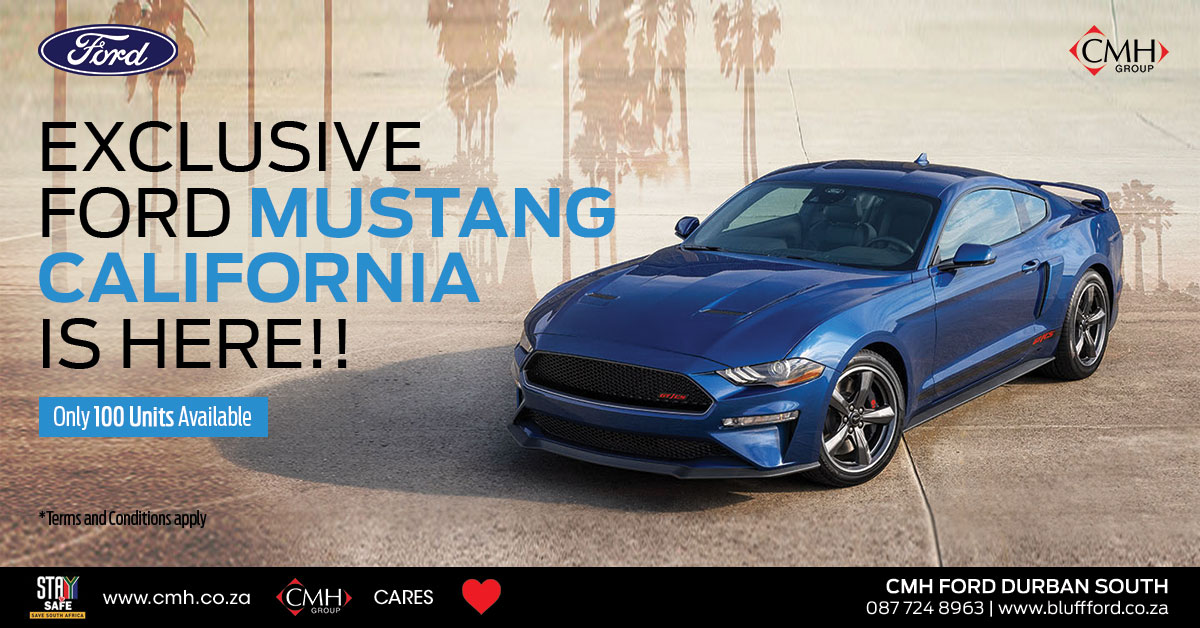 Contact CMH Kempster Ford Durban South on to find out more.
Visit us at 274 Solomon Mahlangu Drive, Bluff 4052
Browse: www.bluffford.co.za