During the month of January, we were the proud sponsors of the Pretoria Old Motor Club, as they went on their annual Tour. We sponsored them with branded T-shirts which they wore with pride, and on the 21st of April 2018 they returned the favor and turned our showroom floor into a vintage emporium. The Saturday was abuzz with our customers coming in to experience the evolution of the Ford brand. Selfies and videos of the vintage vehicles were the order of the day. The following vintage vehicles were on display: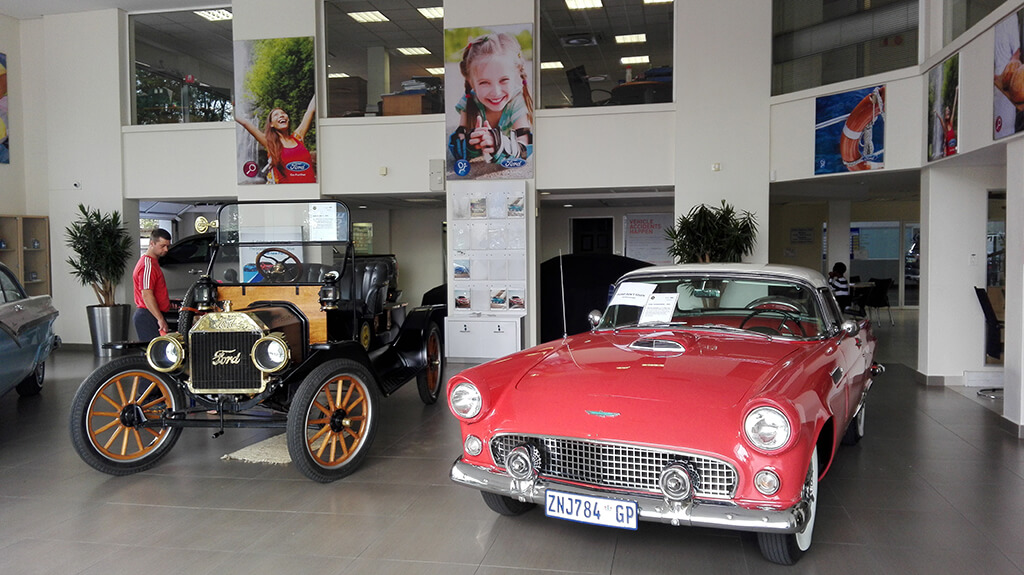 Ford Model T 1914, Ford Model T 1926 Pickup, Ford Model A 1928 Pickup, Ford Model A 1928 Tudor, Ford Model A 1931 Roadster, Ford Model Y 1933, Ford Thunderbird 1956, Ford Fairlane Victoria 1956 ,Ford Mustang 1966 ,Ford Anglia 1200 Super 1966 ,Ford Thunderbird 1972 ,Ford Model T 1926 Tudor ,Ford Model A 1930 Tudor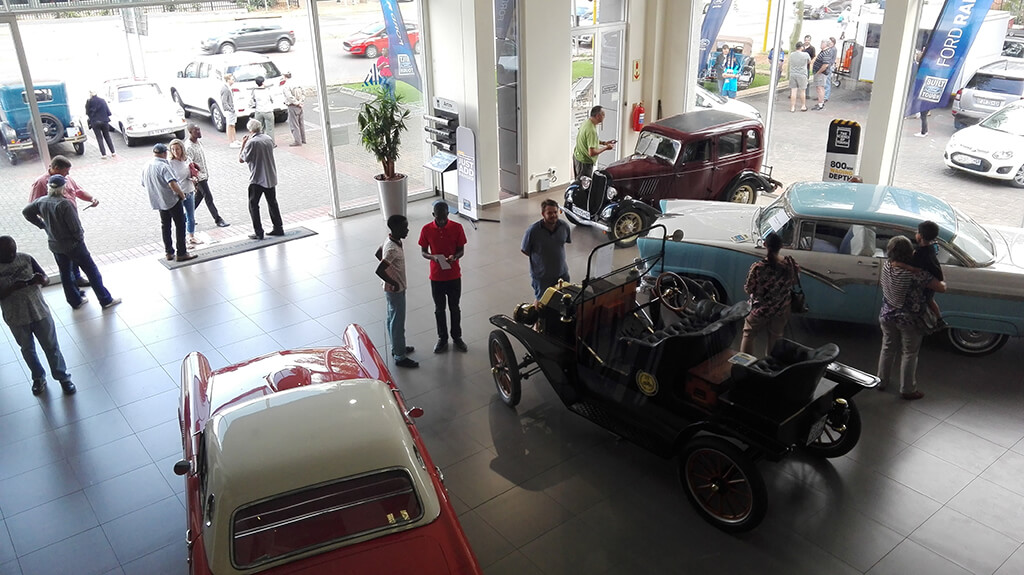 As an added extra to our customers, we did a lucky draw every hour, with our customers winning great vouchers from some of our partners. Our staff was not left out of the fun, as we also create an internal competition with staff members asked to wear their vintage inspired outfits for a chance o win a dinner for two vouchers. They jumped at the opportunity to participate and pulled out some great outfits. We would like to thank the Pretoria Old Motor Club for their great support and we cannot wait till we do it again next year, BIGGER & BETTER.