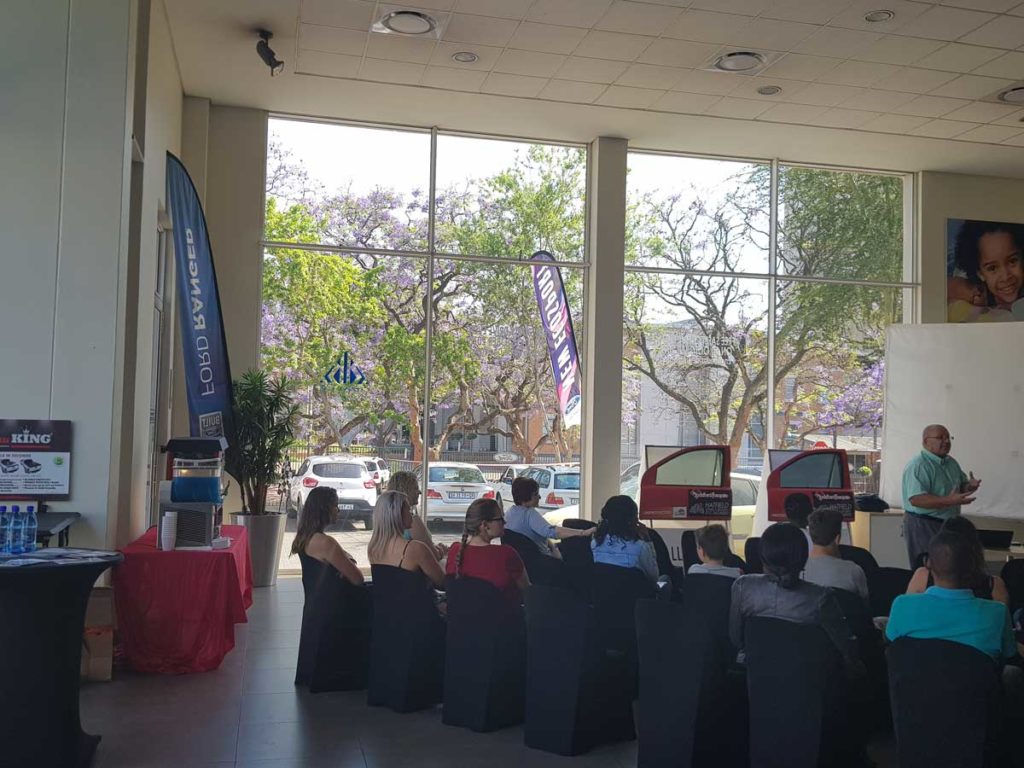 The Festive Season also known as the "Silly Season" is around the corner, and we at CMH Kempster Ford Hatfield are very excited, however we also have to take into account some of the not so great things that happen during this time of the year. CMH Kempster Ford Hatfield is on a true safety drive, as we would like to equip our customers with the necessary information to protect themselves during this time. On the 20th of October CMH Kempster Ford Hatfield hosted a Hijack prevention and security awareness course in partnership with the NHPA (National Hijack Prevention Association).
CMH Kempster Ford Hatfield customers were educated about how they can avoid a hijack situation, and other topics covered were:
Definition of a hijack, when and where it all started.
Objectives:

To improve awareness, enabling you to pre-empt a possible attack & avoid it.
How to get yourself, children, passengers safely out of the vehicle in the event of a hijacking.

Motivation behind attacks / Different categories of hijacked vehicles.
Factors that lead to attacks.
Popular locations (top 12 locations) & current modus operandi used.
Operational techniques of the static attacker. Vehicle to vehicle attack / being followed.
Risks whilst driving at night & how best to overcome them.
How to react during an attack, should you fall victim to the crime.
Practical around a stationary vehicle:

How to behave in a non-threatening manner & exit the vehicle safely.
How to become a smaller target / protect vital points to increase your chances of survival.
How to look after the safety of children / passengers.

Additional crime topics:

Smash & Grab Attacks
Housebreaking & Dog Poisoning
Our customers were very happy and felt that they needed another course of such a nature, thus we are hosting another safety drive on the 17th of November 2018 at CMH Kempster Ford Hatfield, situated on corner Jan Shoba and Park Street in Hatfield Pretoria and this time around we focus on self-defence. We hope you can join us.