Sizwe Sibisi has been working at CMH Kempster Ford Durban for the past 3 years. He started working here on the 10th of October 2014 and has never looked back. He has come a long way, facing many challenges on his journey to the top. That, however, has not stopped him nor slowed him down from chasing the prize.
He has a motto that always keeps him on the straight and narrow road. This motto is "NEVER LOSE FOCUS" which has brought him this far.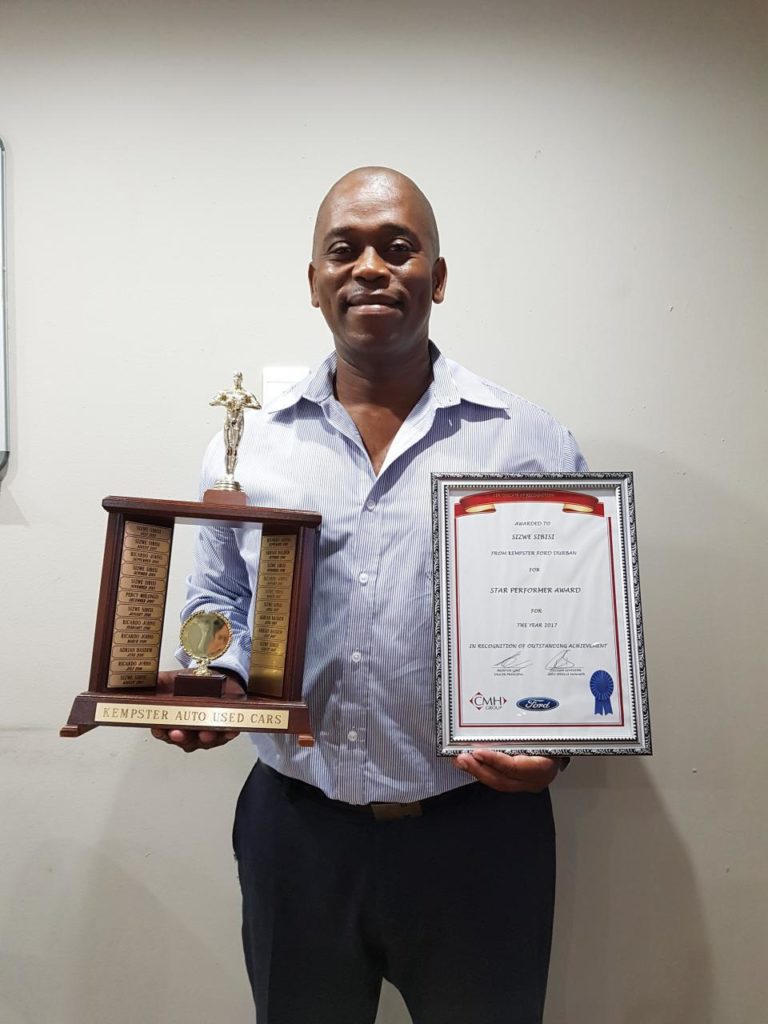 Sizwe enjoys meeting with friends and socializing in his spare time. He loves creating memories and simply believes that these special memories stay in one's heart as one grows.
His favourite food is meat off the braai, well, in fact, any meat as long as it's "NYAMA" as he would say it.
His dream vehicle is a Ford Ranger Wildtrak. He loves the drive, the look and the way it makes him look as well.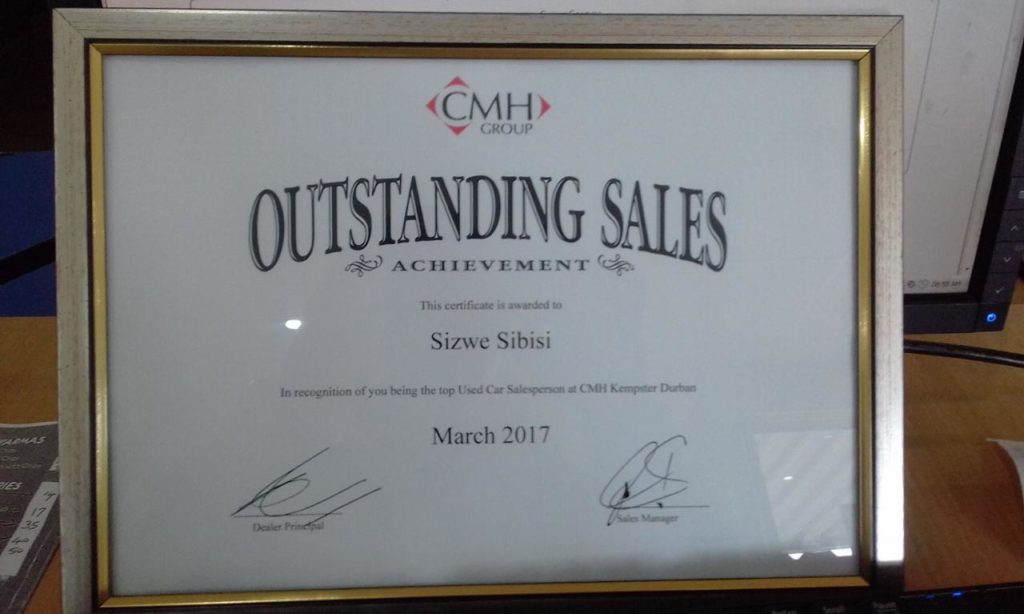 Along the way it has been both a great and a difficult journey, but the team has always made things so much better, he feels, which helps him to overcome anything he sets his mind to.
Sizwe: "My great achievement would be selling 14 units in 1 month! When you work in the motor industry, at first you wonder when you will reach your very first 10 units but now it feels like simple breeze due to the practise, hard work and dedication along the way.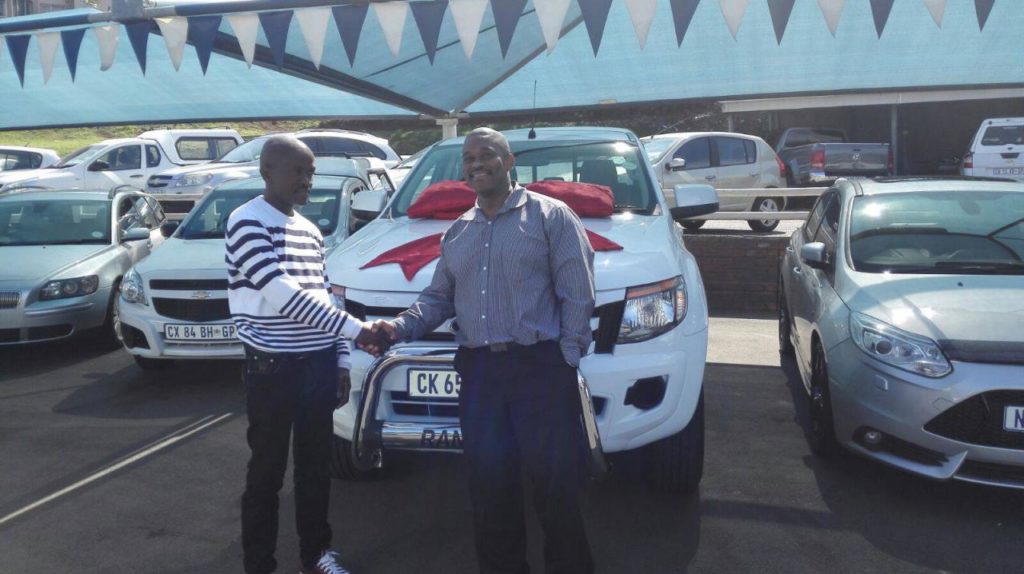 When Sizwe was asked where he sees himself in the next 5 years, he answered so confidently, in a bold stern voice: "I see myself as a DP". There is no doubt that Sizwe will climb this ladder to success and accomplish all he desires.
He is grateful for having a "strong-knit" team to work with every day and accomplish things with them.
So for now he will enjoy his award and continue working extremely hard towards his goal of becoming a DP one day. He loves a challenge!
Feel free to come through to CMH Kempster Ford Durban at 901 Umgeni Road and ask Sizwe Sibisi to assist you with your next vehicle purchase. He is always willing to help.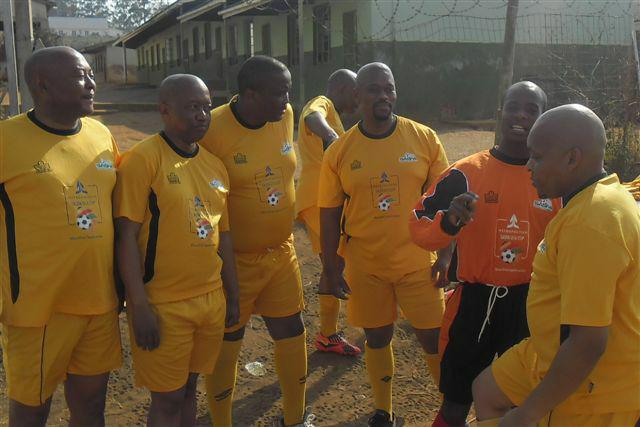 Ford – Go Further