Meet our very OWN Finance and Insurance Lady in the used cars department Christine Theunissen, Christine has been with us for over 38 years (No like seriously).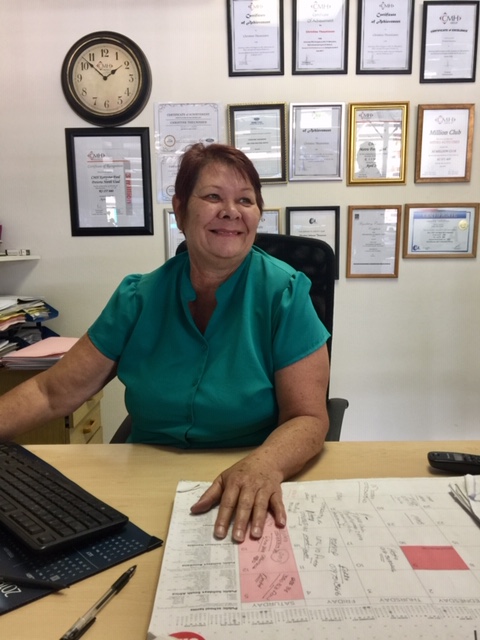 Christine was only 21 years old when she started off as an F&I and joined our branch, she was young and ambitious and knew exactly what she wanted. Nothing was going to stop her as she knew where she wanted to be.
Christine says she can literally do her job with her eyes closed, that's how great she is at what she does, she says she could never see herself doing anything else. Over the years she learned that people come to the dealership trusting us and people need to walk out with their hopes reached.
Anyone who has worked with Christine will agree that It is definitely a pleasure working with her. Christine says her greatest fulfilment comes when a client's wants and needs are met and the client is happy. Trust us when we say even our clients are happy after dealing with her.
Her experience in the industry is what keeps her soaring to greater heights, 10 years ago Christine was number one F&I in the group and in 2017 she was number eight. With that much experience it's quite clear that Christine knows exactly what she is doing and does it well.
Christine says she is working with a great team everyone gets on very well, this is all because they aim to deliver superior service to their customers.
You cannot help but be in awe of all the achievements that greet you when entering Christine's office as well as her warm smile, as a dealership we are pleased to have someone as dedicated, hardworking and selfless as Christine and to top it all clients relate to her.
Are you planning to purchase your pre owned vehicle soon? Then Christine is the person you want to speak with to seal a perfect deal, visit our used car department at 617 Johan Heyns Drive Gezina, Pretoria today.