Ford has come up with, yet another exciting innovation called FordPass and CMH Steyns Ford takes you on a journey about this top tier resolution.

All our Ford Ranger customers in South Africa now have access to an enhanced ownership experience with the introduction of FordPass Connect on all new XL, XLS, XLT, Wildtrak and Ranger Raptor models from February 2021 production – as well as the newly launched Ranger FX4.
FordPass Connect makes life simpler and easier and, as Ford South Africa's best-selling vehicle – which is locally produced at the Silverton Assembly Plant here in Pretoria (Talk about Home ground advantage) – it is the first to offer this innovative technology as standard. All Rangers equipped with FordPass Connect are fitted with an embedded modem at no additional cost that pairs with the FordPass smartphone app to unlock a range of new connected services.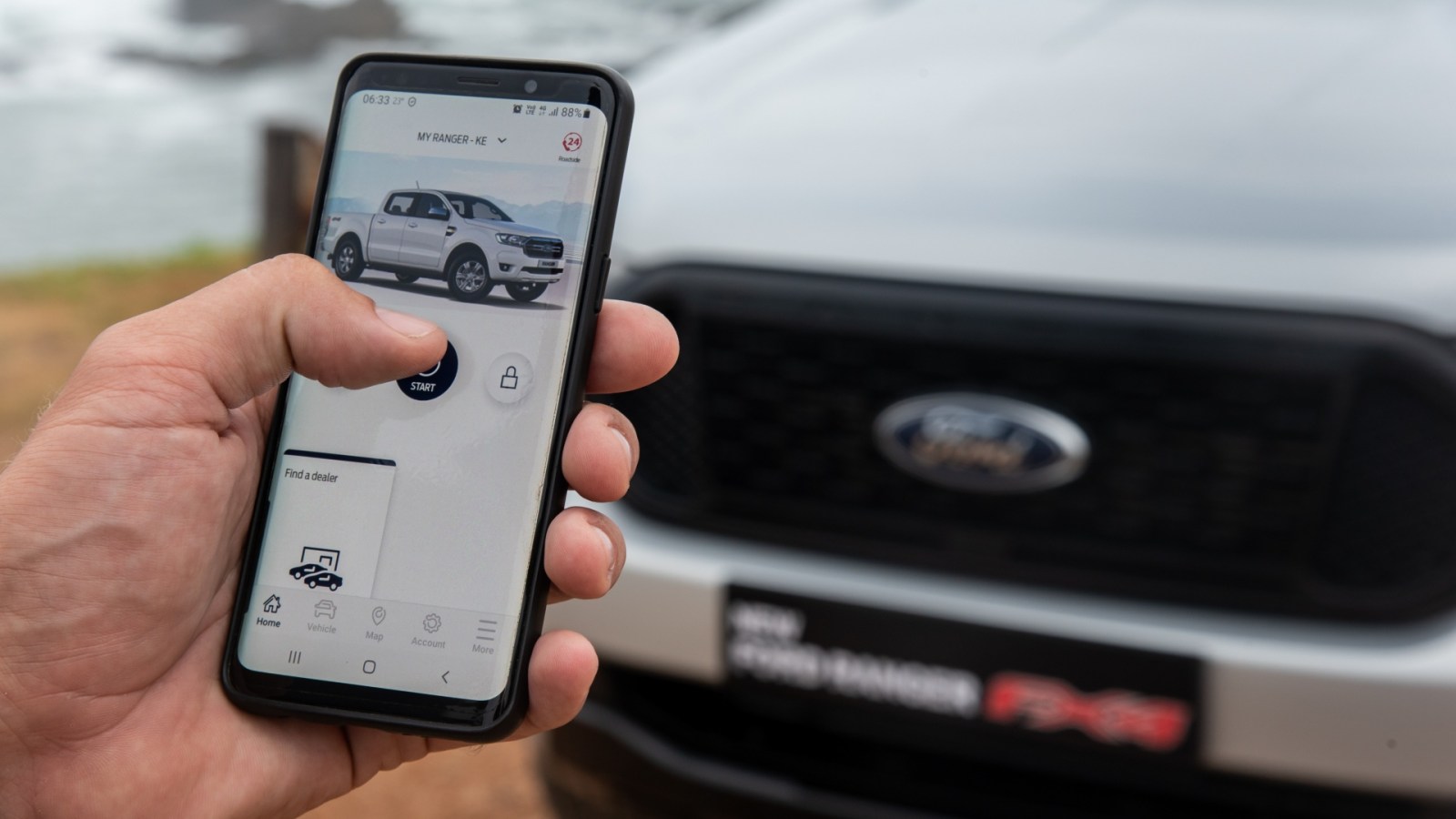 FordPass: connectivity at your fingertips
With the FordPass App, owners can check their vehicle's key variables including fuel level and oil status, tyre pressures and mileage through the convenience of their smartphone.
Vehicle Status and Remote Vehicle Monitoring: Through the FordPass app's Vehicle Status feature, owners can check their vehicle's key variables including fuel level and oil status, tyre pressures (where the Tyre Pressure Monitoring System is fitted on the Wildtrak) and mileage through the convenience of their smartphone.
Remote Start and Stop (automatic models only) :
Using the FordPass app, drivers can start their vehicle's engine from home, the office or elsewhere via smartphone, enabling the vehicle's cabin to commence heating or cooling to the last used setting. This helps ensure a cool, comfortable interior on a hot summer day, or a de-iced, warmed and inviting vehicle in winter. The vehicle is automatically locked with remote starting. It can only be driven once the driver inserts the ignition key or presses the 'Start' button with the proximity key in the vehicle. A scheduled start can also be programmed for a predetermined time via the FordPass app and can be configured to repeat on selected days throughout the week.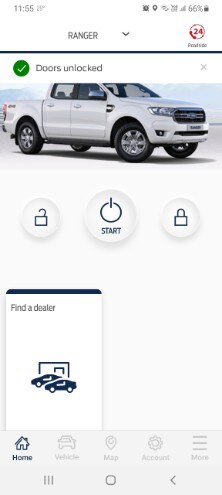 Remote Lock and Unlock: Drivers can lock and unlock their Ford remotely, meaning they do not have to rush back to their cars to check if they have remembered to lock their doors. This also allows drivers to let passengers into their vehicle regardless of whether they are there or not.
Vehicle Locator: Courtesy of a map and location tracker in the FordPass app, drivers can find their way back to their vehicle in a busy parking area without the need to remember exactly where they parked it. This is even more convenient where you share your vehicle with one or more members of your household.
Vehicle Health Alerts: The FordPass app capability extends to Vehicle Health Alerts, which can be sent directly to a smart device pre-empting service needs, general maintenance such as a low washer fluid alert, and more. The alert is designed to identify specific issues and even recommend a course of action.
Map and Search: Through the FordPass app, customers have access to an extensive range of search options, including Ford dealers, fuel stations, available parking, entertainment, coffee shops and travel destinations such as hotels and lodges.
Maintenance Schedule: All key vehicle information is available in the FordPass app, including the vehicle identification number (VIN), new vehicle warranty (including the start date for the four-year/120 000km comprehensive warranty), The owner can also check the upcoming service intervals, and schedule service at their preferred dealer with the app linking to the www.myfordjourney.co.za website the facilitate this process.
Roadside Assistance: Throughout the FordPass app, customers have instant access to call Ford's 24-hour emergency Roadside Assistance, which is valid for three years/unlimited distance, and is provided by the Automobile Association (AA).
Vehicle Support: The app provides extensive additional resources for customers, including how-to videos explaining features and technologies in the Ranger, digital Owner's Manual, and an Alerts Guide addressing many issues such as water in fuel, Tyre Pressure Monitoring System (TPMS) warning, and numerous other warning messages.
FordPass Guide: When you need help, a friendly FordPass Guide is there to offer one-on-one assistance via phone or e-mail, directly from the app.
Visit us at CMH Ford Steyns and ask one of our friendly Sales Executives what FordPass Connect can do for you and your new Ford Ranger.
Call: 087 724 8470
Visit: www.steynsford.co.za
Source:
Ford Media Centre SA
https://media.ford.com/content/fordmedia/img/za/en/news/2021/02/23/FordPass-Connect-Arrives-in-South-Africa-Leading-Fords-Connectivity-Push-for-Enhanced-Customer-Experience.html