WE WISH ALL OUR SPECIAL GUESTS A HAPPY 2022 FROM ALL OF US AT CMH FORD STEYNS!
THERE'S A SAYING THAT READS "AND SUDDENLY YOU KNOW IT'S TIME TO START SOMETHING NEW AND TRUST THE MAGIC OF BEGINNINGS"
A NEW YEAR PRESENTS US ALL WITH 365 CHANCES OR OPPORTUNITIES, AND 2022 WILL BE NO DIFFERENT.
FIRST OF ALL, WE WANT TO TELL YOU HOW THANKFUL WE ARE TO YOU AS OUR GUESTS FOR CONTINUING TO CHOOSE AND SUPPORT US DURING ALL THESE YEARS. ALL OUR EFFORTS GO INTO MAKING SURE THAT WE REND NOTHING BUT EXCELLENT SERVICE TO YOU.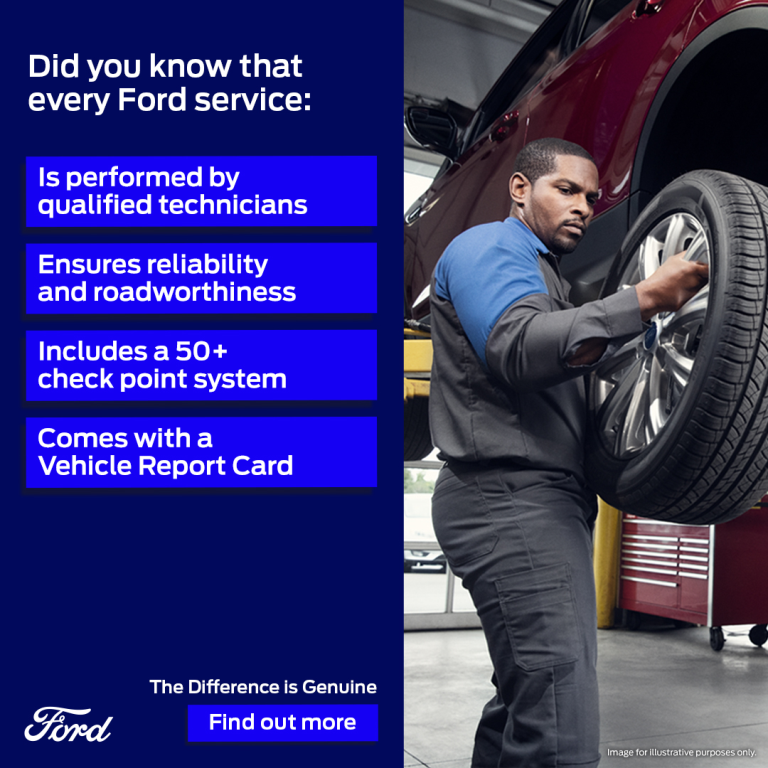 OUR PRIORITY IS STILL TO BE YOUR TRUSTED ONE-STOP DEALER, SO LET'S UNBOX WHAT WE WILL BE ADDING OR IMPROVING IN ALL OUR SERVICES IN 2022:
NEW VEHICLE'S DEPARTMENT: WE HAVE A RANGE OF BRAND-NEW FORD VEHICLES ON THE FLOOR TO CHOOSE FROM. OUR TEAM OF EXPERT SALES EXECUTIVES IS WARM, WELCOMING, AND ALWAYS WILLING TO HELP YOU GET THE BEST DEAL IN TOWN.
ADDITIONALLY? WE HAVE FINANCE AND INSURANCE PERSONNEL WHO CAN HELP YOU ARRANGE FINANCE WITH ALL MAJOR BANKS. AND YES, YOU CAN TRADE IN, TRADE UP OR TRADE DOWN WITH US!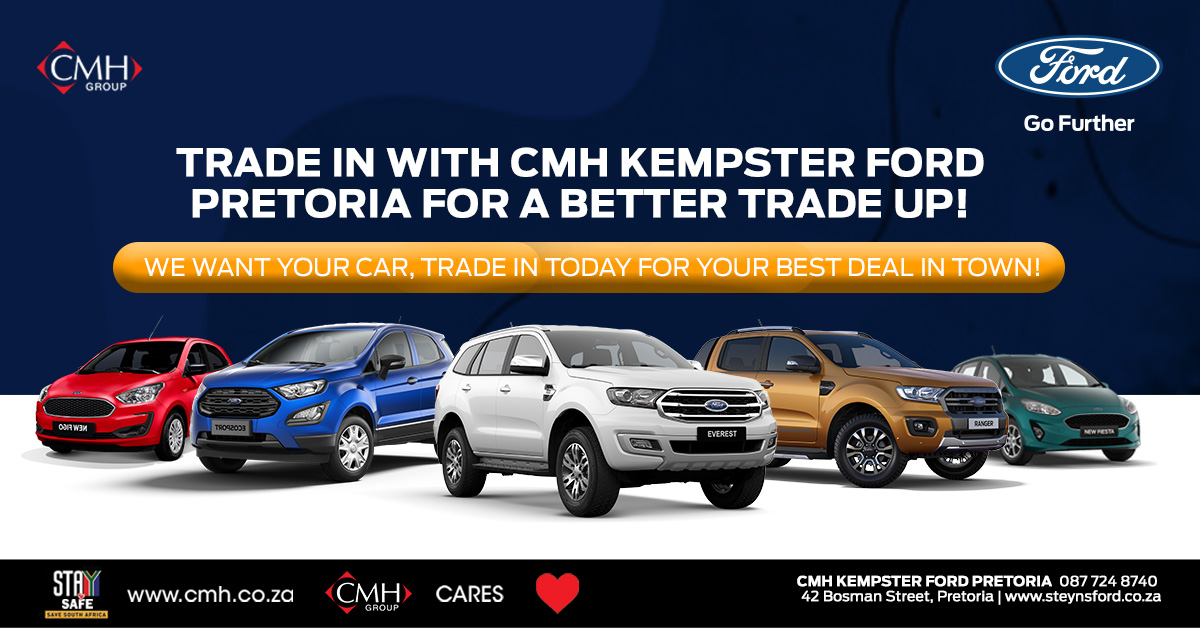 PRE-OWNED VEHICLE'S DEPARTMENT: WE HAVE A USED VEHICLE'S DEPARTMENT THAT IS STOCKED UP WITH FORD APPROVED VEHICLES.
OUR VEHICLES ARE NEAT, WELL TAKEN CARE OF, WITH LOW MILEAGE. OUR SALES EXECS ARE WELL INFORMED, AND FINANCE AND INSURANCE ARE AVAILABLE FOR YOUR CONVENIENCE.
IF YOU WISH, WE CAN EVALUATE YOUR VEHICLE FOR FREE AND GIVE YOU AN UNDENIABLE OFFER FOR YOUR VEHICLE.
SERVICE DEPARTMENT / WORKSHOP: AT CMH FORD STEYNS WE ARE KNOWN FOR OUR BEST SERVICE DELIVERY AND IN 2022 WE WILL STILL BRING OUR A-GAME TO SERVICE DELIVERY.
WE PUT YOU, THE CUSTOMER FIRST AND WE WILL GO THAT EXTRA MILE TO ENSURE THAT OUR SERVICE IS EXCELLENT. WE HAVE FRIENDLY AND WELL-TRAINED SERVICE ADVISORS. ALL OUR TECHNICIANS ARE TOP QUALIFIED AND TRAINED.
IN 2022 FOR YOUR CONVENIENCE, WE WILL BE OFFERING YOU EXPRESS SERVICE. YES, YOU READ THAT RIGHT, EXPRESS SERVICE IS COMING TO CMH FORD STEYNS.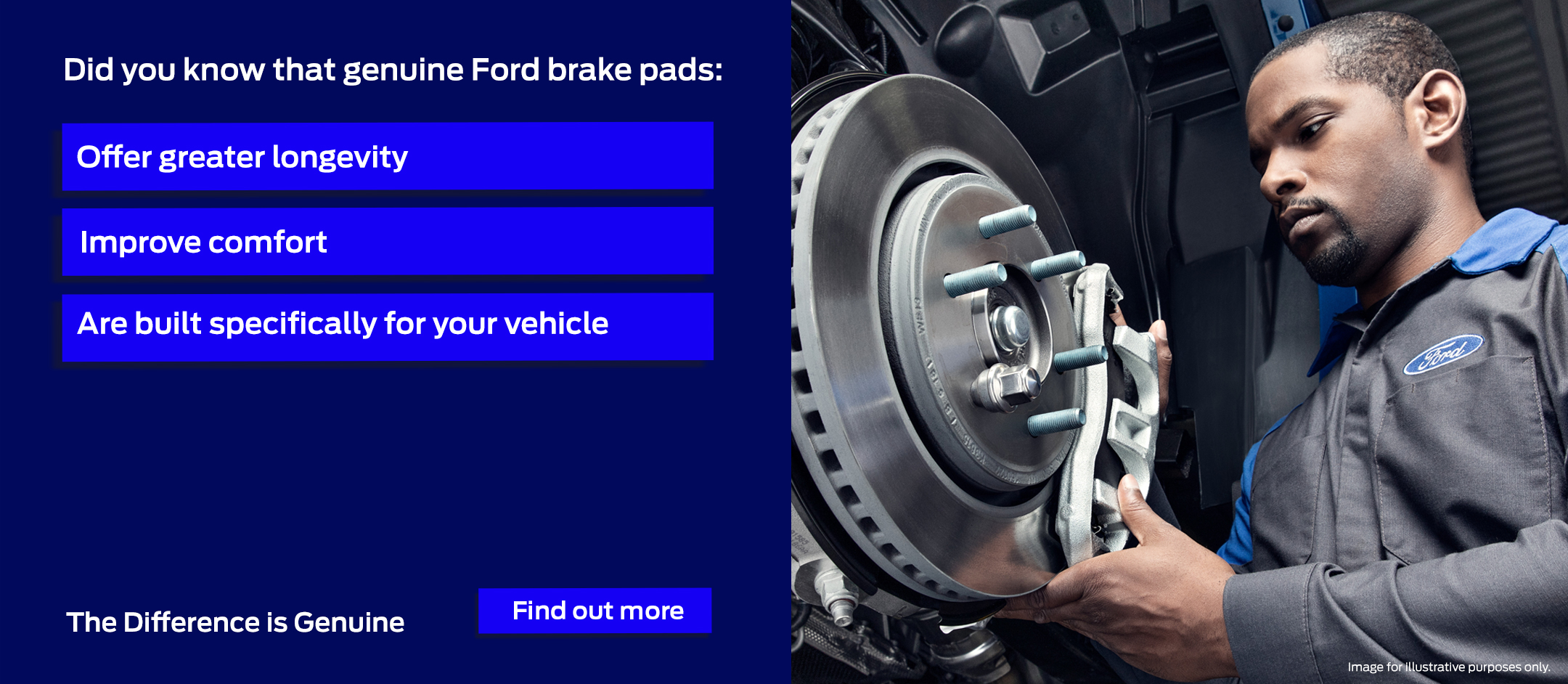 PARTS / SPARES DEPARTMENT: TO WRAP IT ALL UP, A STOCKED UP AND EFFICIENT PARTS DEPARTMENT. YES, WE HAVE A RUNNING AND VERY EFFICIENT PARTS DEPARTMENT.
AT PARTS, OUR SALES EXECS ARE WELL INFORMED AND FRIENDLY AND WHAT WE DO NOT HAVE IN STOCK WE WILL ORDER FOR YOU.
HERE IS TO A HEALTHY, SAFE, HAPPY AND PROSPEROUS NEW YEAR. WE LOOK FORWARD TO BEING OF SERVICE TO YOU.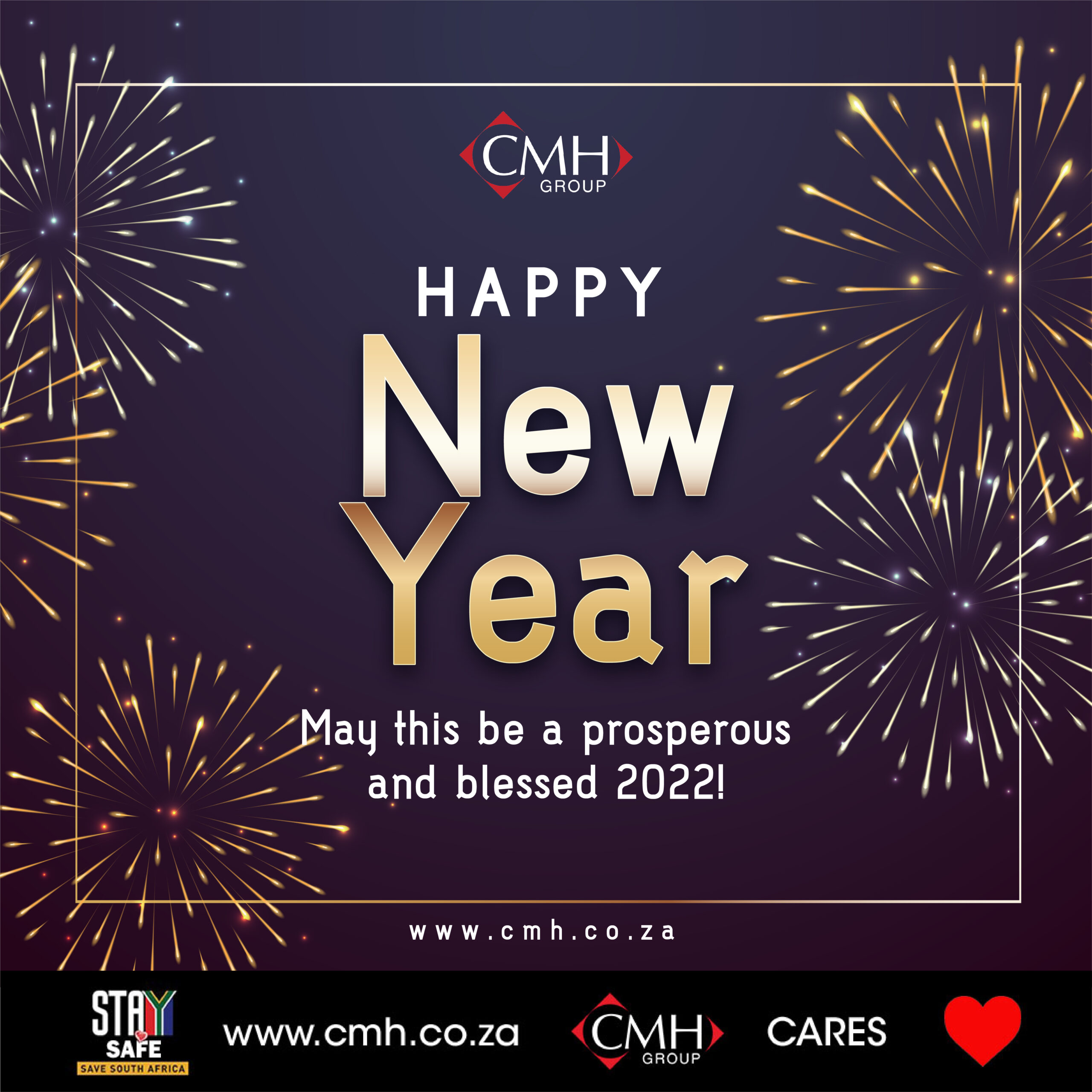 WE ARE AT 42 BOSMAN STREET, PRETORIA
087 724 8470