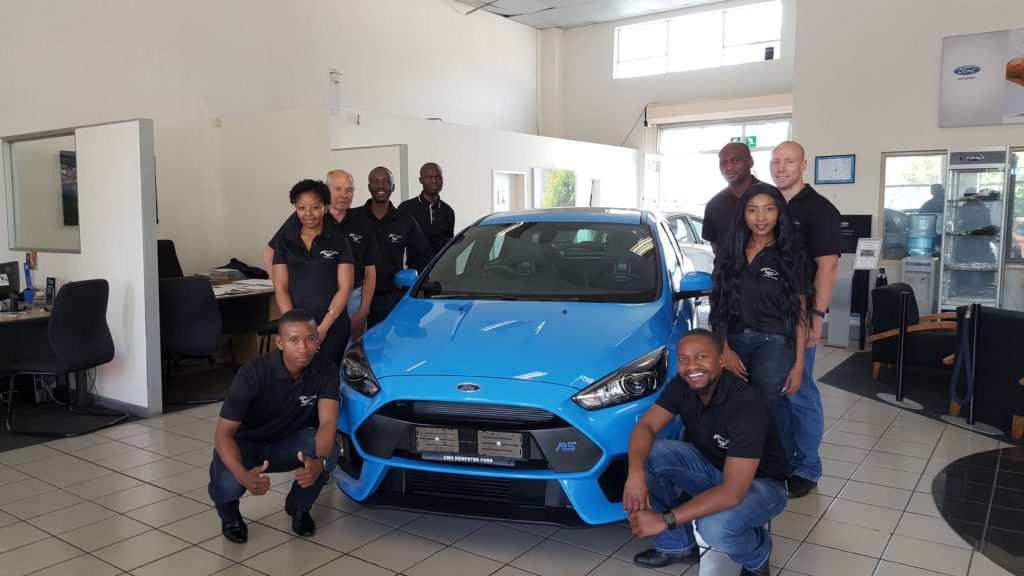 The all-new Ford Focus Rs is the definition of power. Ford's new offering in the sports car range. It has been ranked the best in its class for years.
The hatchback has taken the 2.3L EcoBoost engine to a whole other level. Improvements have been made on the Ford Performance All-Wheel-Drive System where it intelligently distributes power for maximum benefit, in the front and back also as left and right. It also has four different driving modes including Track" and Drift1 to suit any road you are driving or any mood that you are in.
You can bring out the sports maniac in you, thats if you have a need for speed. The vehicle is available for you today at CMH Kempster Ford in Randburg. You can take it for a test drive and get a feel of the vehicle. Its a head turner and you will not be disappointed. The interior of the car is immaculate.
It has leather seats, a full loaded modern infotainment system. It has the usual extra such as blue tooth, aircon, power steering, mag wheels which you can get in two different options. Look no further for a modern bold Sports Car that will exceed your expectation.