>
The month of November was filled with so much excitement and challenges. Budgets have been prepared, training has been provided, important people have visited our dealership and then came the unveiling of the next-generation Ranger, WOW. But still work had to be done.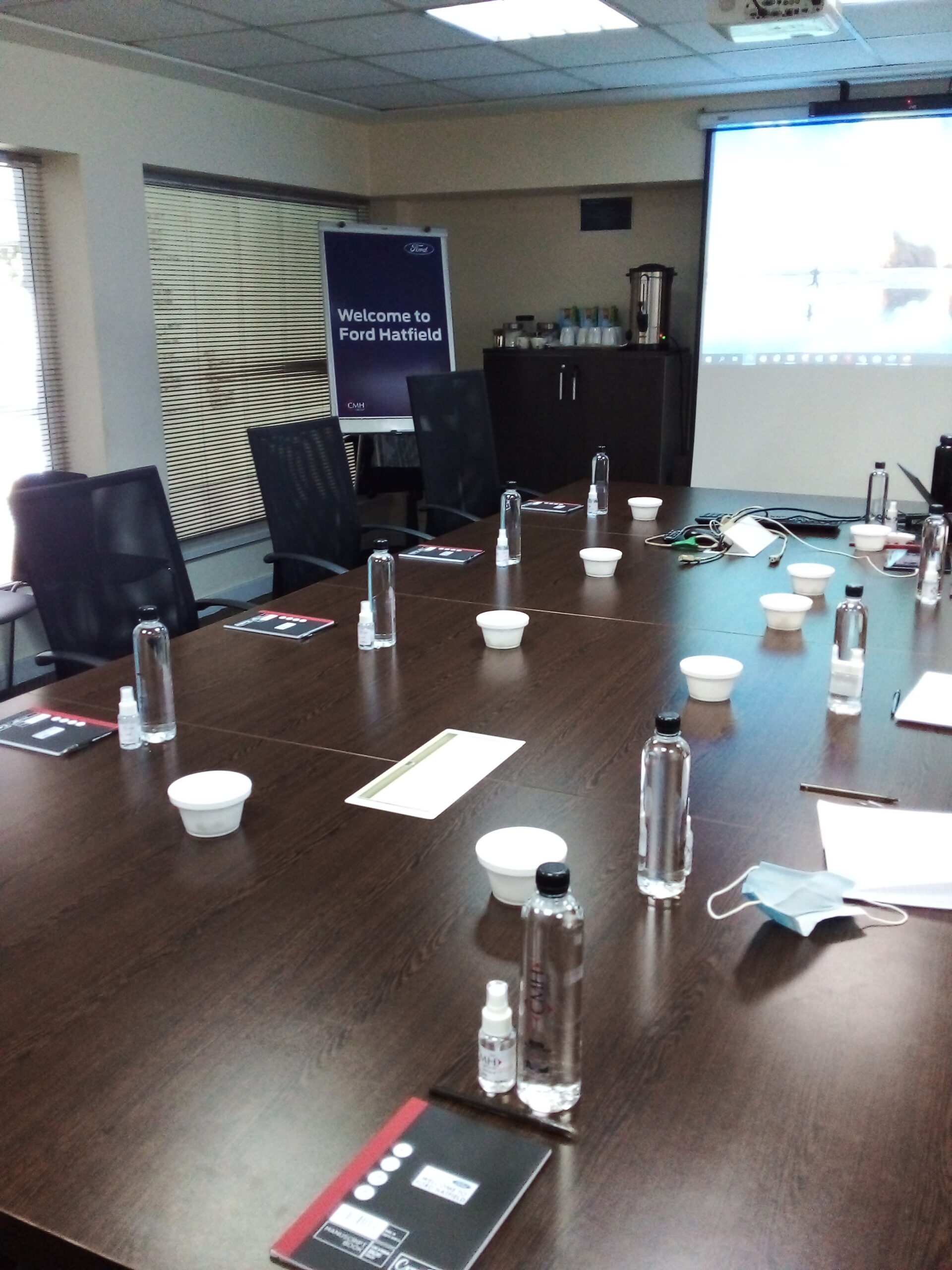 We hosted the Digital Sales Tool Training for FGE at our dealership on the 9th of November and it was great to see all the leadmasters and sales managers from Randburg, Pretoria North, Pretoria, and Phalaborwa. The facilitator was Geoffrey, who made this a fun day for everyone. We are excited to start using the iPads because we believe that this will be a great tool for salespeople.
We were privileged to have Neale Hill and Dianne Craig visit CMH Ford Hatfield on the 18th of November. We were very excited, red carpets were laid out, the board was signed off and it was a pleasure to meet these very important people.
This month also saw the unveiling of Next-Generation. The big reveal was made on the 24th at 9.00 ET. Employees from all over the dealership gathered around. Tv's were linked, laptops were active, the cake was supplied by Ford SA, and everybody was wearing their Ford SA masks. It was great to see how all the staff got together as a TEAM.
We are now in the lead-up to Christmas and it is party time. We have sent invitations to all employees and management. We will celebrate and be merry on the 10th, but we still have work to do until then.
We wish you all a Happy Festive Season filled with love and blessings.
Reference: www.hatfieldford.co.za
0877277195