The limited-edition Mustang Mach 1 is coming to our shores, with only 90 units allocated in South Africa. That is a 5.0L V8, with 338kW of power and 529Nm of torque perfectly wrapped in a body built for performance. The beast is coming, and it is beautiful. #MustangMach1
The New Ford Mustang Mach 1 leaves no room for humility, its loud heritage and innovative prowess is evident from a mile away. Equipped with a 5.0 litre V8 all-aluminium engine, 450 hp/ 343kw and a peak torque of 529Nm the Mach 1 is a beast unto its own and carries the technology to support it. Strapped with electric power-assisted steering (EPAS) software, the Mach 1 still takes the trophy over the most gruesome curves and bends, offering the precise steering of any Mustang to date.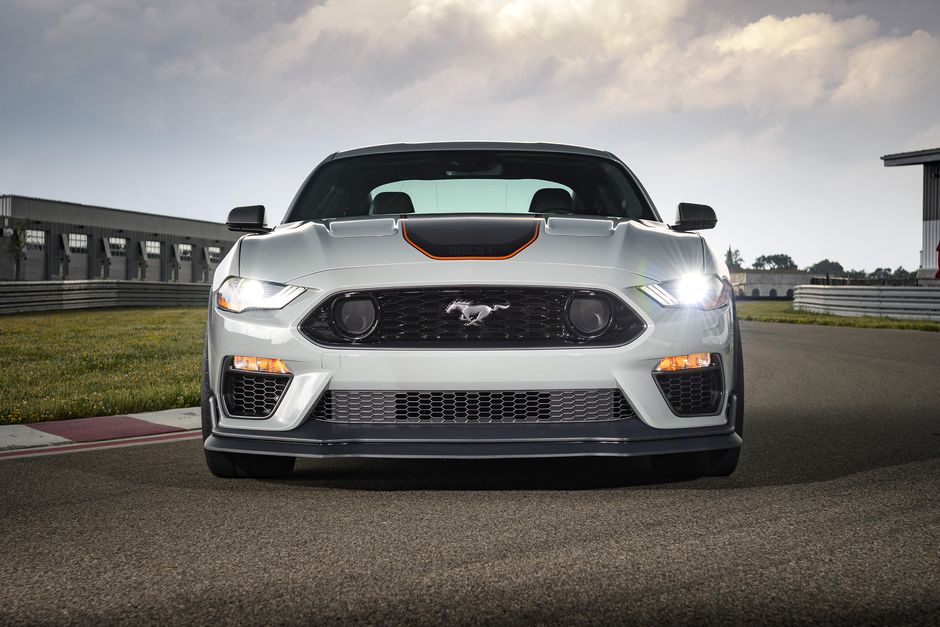 The Ford Mach 1 is a performance-oriented option package of the Ford Mustang, originally introduced in August 1968 for the 1969 model year. … As part of a Ford heritage program, the Mach 1 package returned in 2003 as a high-performance version of the New Edge platform. The advanced Ford 10-speed automatic transmission includes an upgraded torque converter and unique calibration for Mach 1, optimising torque capability shift character and overall power and performance with half the effort. The front and side grill provide improved cooling performance for such a hard-working machine.
So, how does the new 2021 Mach 1 split the difference between the Mustang GT and the top-rung Shelby model? The 2021 Mach 1 may have the same 5.0-litre V8, but it pulls out 20 more ponies than a standard Mustang GT thanks largely to a revised intake manifold, oil filter adapter, and engine oil cooler.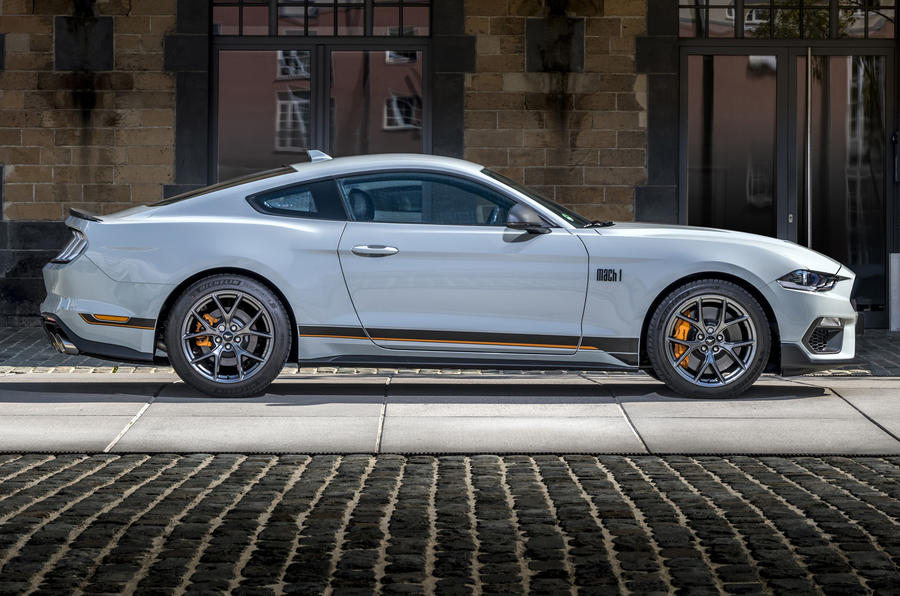 Enquire now about the All-new Ford Mustang Mach 1, it's a whole new league.
Contact: 031-451-4700
274 Solomon Mahlangu Drive, Bluff 4052
www.bluffford.co.za