The month of September has been one of a turnaround in the sense that Spring is now here, and the dealership is buzzing with excitement. Despite Covid still hanging around, we get up, dress up, and never give up!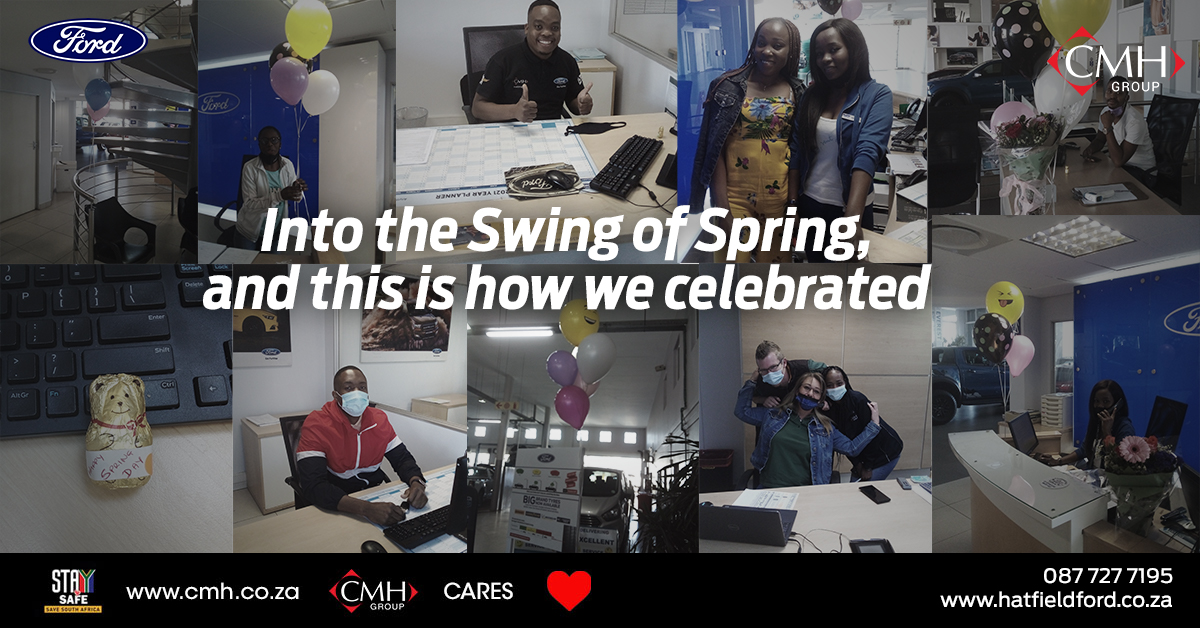 Even though it was not entirely summer on 1st of September, we still celebrated this day with staff dressing up, having fun, and making the dealership feel like home. Our vehicles were parked on the sidewalk with gazebos and balloons all around. We listened to music, and this time, the atmosphere was incredible. Spring was in the air.
If there was ever a day when teamwork was evident, then this was it. The traditional clothing of all the cultures was wonderful. The atmosphere was awesome. We all came together as one. Unity was visual and people were having fun. Throughout the day, there was music, a braai, vehicles on display and balloons fluttering in the breeze. On top of all the fun, there were 3 deliveries, and the spirit was so great. To be a part of this awesome day in such words would be impossible, but what an awesome experience for everyone.
We are pleased to welcome Leon Barkhuizen as our New Car Sales Manager. Leon previously worked at Westvaal Menlyn. Formerly a Ford family member, he has already contributed to the team's success. With Leon's new ideas and changes, we are proud to have him onboard at CMH Ford Hatfield and believe he will take the team to new heights.
During the middle of the month, Channerie Lourens joined our new cars sales team. Channerie is originally from Westvaal at the sea and used to be a stock controller there. We hope that she will achieve great success at CMH Hatfield as she has already delivered her first vehicle.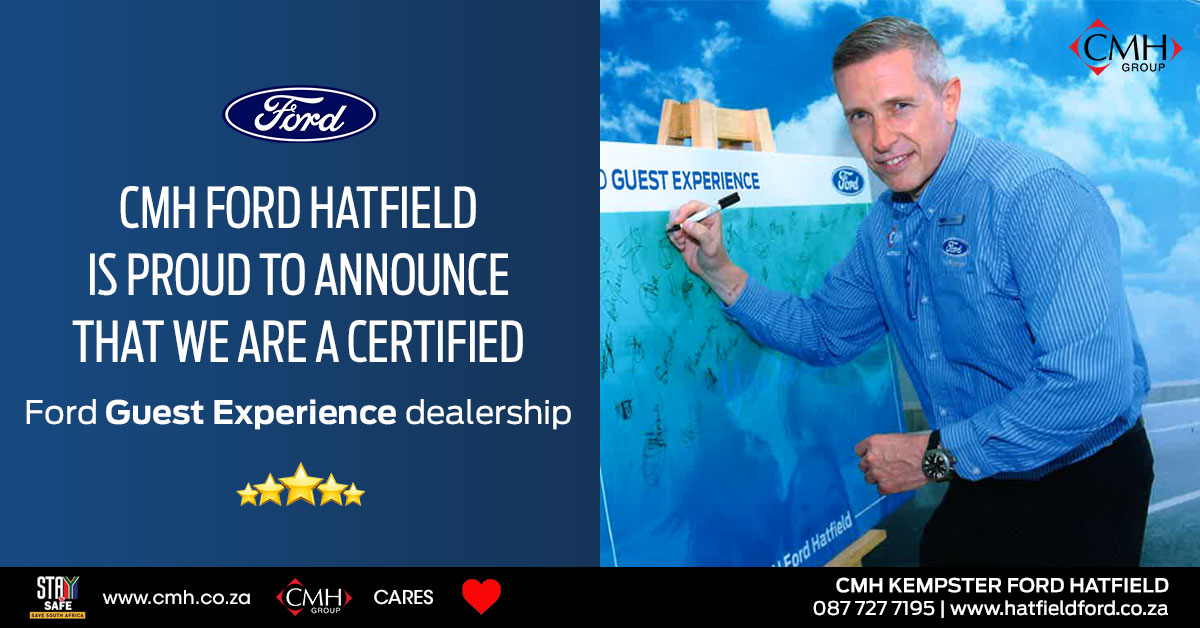 Everyone is determined to keep their statuses and levels up as the Ford Academy training progresses. The assignments are due, the polls are done, and we are learning more and more every day. We are grateful to Ford Academy institute for the opportunity to enrich each employee of the company. CMH Ford Hatfield is committed to the program, striving to provide our guests with excellent service and a five-star experience.
With October on our doorstep, we are looking for a domino effect. When we sell and deliver our very first vehicle this month, the rest must follow as a ripple effect. The time is now.
Reference: www.hatfieldford.co.za
0877277195