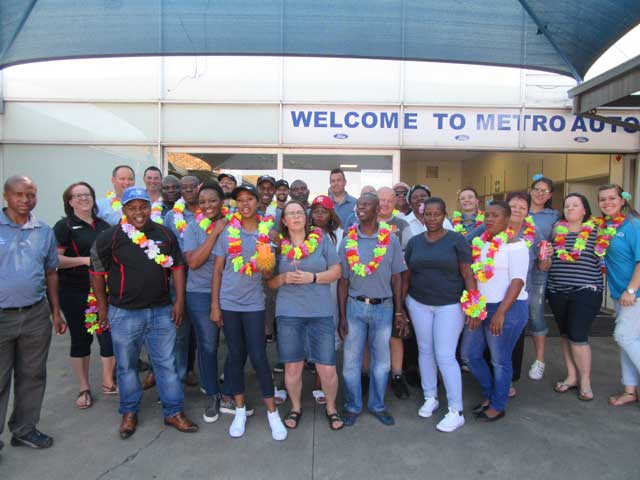 What a year that was at CMH Kempster Ford Pretoria North, each year we like to reflect on the year we had as a Dealership and this year has been no different.
Our year end function was held on the 16 November 2018 to celebrate our successes and appreciate the lessons.
This will mean as a dealer we had to thank our dealer Principal Mr Heine Venter for signing the cheque that had to make all of this possible.
We were at Hawaii (well not literally…) but our theme was Hawaii, it was nothing short of colour, Festive, Fun and celebration.
We celebrated achievements of colleagues who went the extra mile to make us the number one dealership in service delivery.
As much as there was joy, we were saddened as it was announcement that Tinus Van der Walt our Used cars manager will be leaving the dealership, we wish him well and nothing but the best on his new chapter.
We enjoyed delicious food, great conversations, good laughs and of course great music accompanied by some great moves.
Yearend functions are to rekindle friendships in the work place, lift spirits and to appreciate all the effort that the employees put in throughout the year as well as to unwind, relax and reflect.
Let us take this opportunity to wish each and every member of the CMH Ford Gezina family a safe and happy Festive season with nothing but joy, Peace and love.
We hope you have a Merry Christmas and a Happy new year, with all the love from CMH Ford Pretoria North.

Facebook: @cmhkempsterfordpretorianorth
Google+: CMH Ford Pretoria North
Email: Leadmaster80@cmh.co.za
Tel: 012 404 9200