THE NEW ECOSPORT
Designed to make every day a little simpler, the New ECOSPORT has convenience covered. Keyless entry and start. Press the push-button start to start the engine and you're away. Even the lights are smart. The New ECOSPORT headlamps sense when it's dark outside, and turn on automatically. With a bold new exterior design, the New ECOSPORT always looks like it's ready for action. Fit almost anywhere with power folding mirrors that fold in to make the New ECOSPORT a little narrower. Puddle lamps on the New ECOSPORT Titanium's side mirrors illuminate the area beside the vehicle, so you can see the road clearly before you step outside. A sensor behind the rear-view mirror can detect moisture on the windshield, automatically triggering the wipers. Wheels, don't just look good, they're lightweight and extra strong too. LED daytime running lights on Trend and Titanium help ensure you're more visible to drivers, cyclists and pedestrians.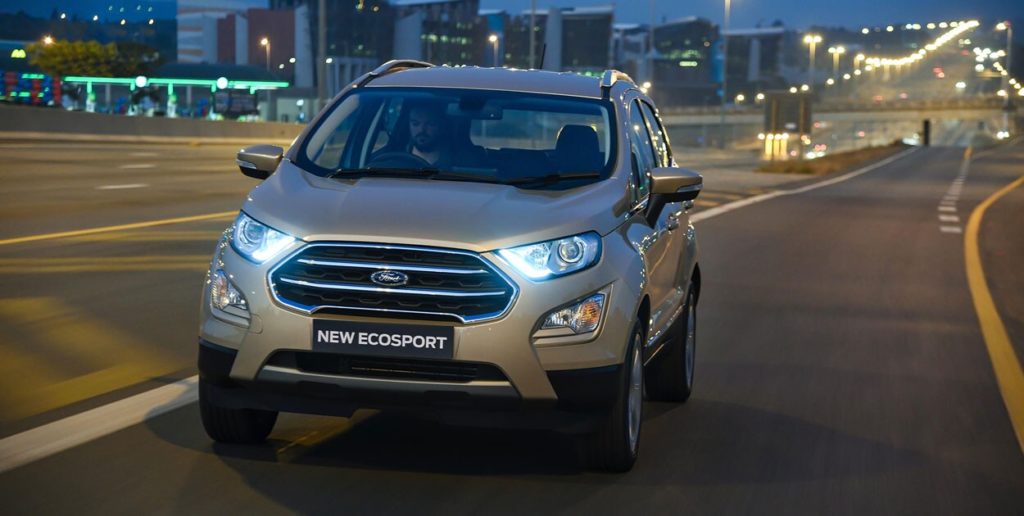 17" Alloy wheels available on Titanium models only.
Keep your hands on the wheel, and your eyes on the road. Use simple voice commands to make calls, listen to text messages, and play your favourite music.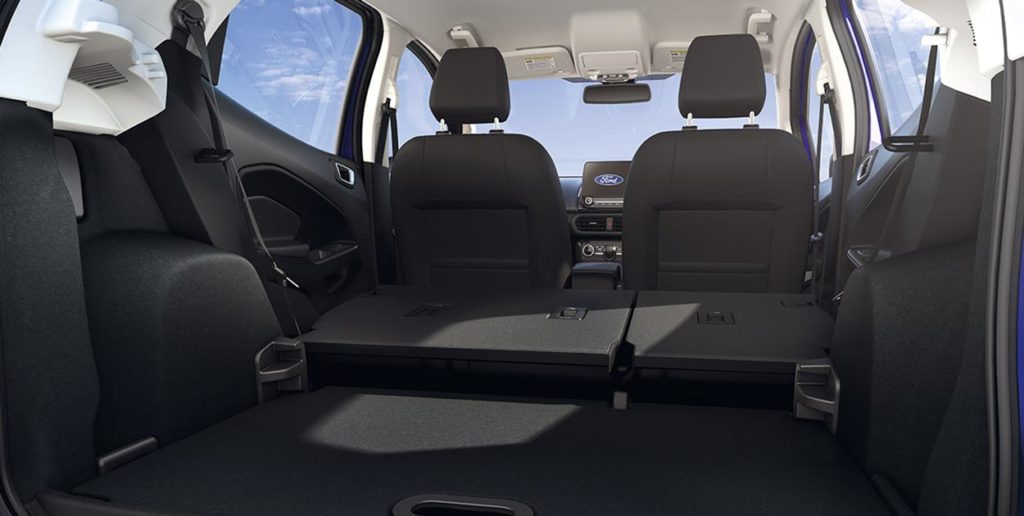 The New ECOSPORT makes every load manageable. But never at the cost of your comfort. Flips, folds and fits everything. The cargo management system adapts to handle almost any weekend-sized load. This includes a new height adjustable boot floor, which can be raised to conceal storage or lowered to increase luggage capacity to 333 litres. The boot floor can now support over 300kg.
Peace of mind wherever you go
The New ECOSPORT's safety features do more than just protect you. They help prevent the need for protection in the first place.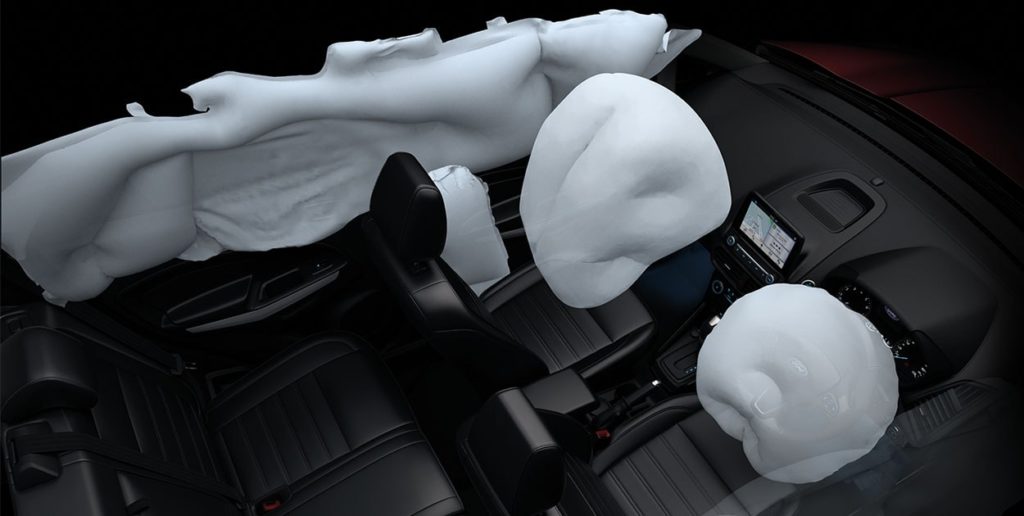 Get 360 degrees of confidence: with seven airbags you'll feel protected from every side. These include driver and front passenger, driver's knee, front side and side-curtain airbags.
Collision Mitigation System: comes standard on models:
Reduces the severity of the impact of a collision.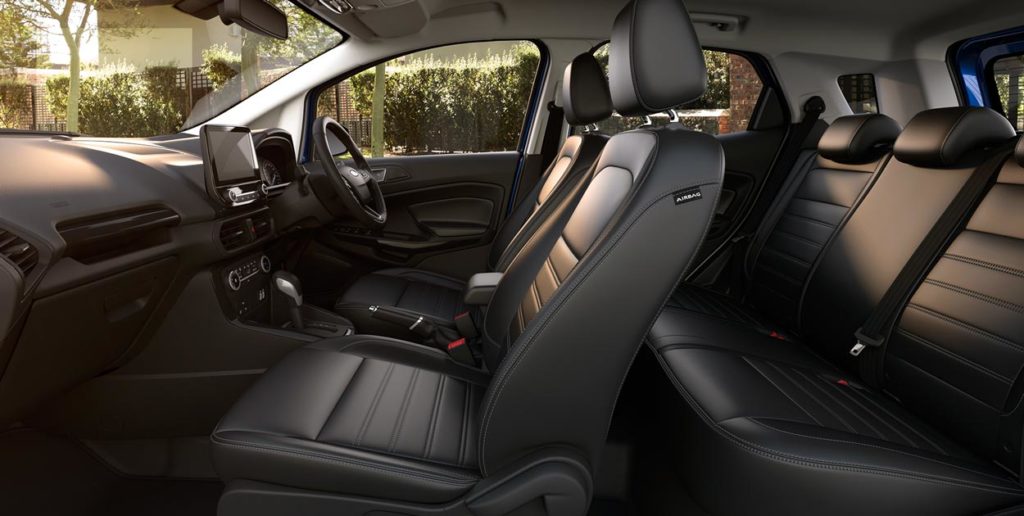 The Titanium models also come standard with a Thatcham alarm.
You'll never be 'blinded by the light' thanks to the New ECOSPORT Titanium's electrochromic rear-view mirror, which darkens whenever a vehicle shines its headlamps on it.
To Find out more about this amazing vehicle give us a call on 0877248040 or visit 115 Flanders Drive, Mount Edgecombe.
www.umhlangaford.co.za